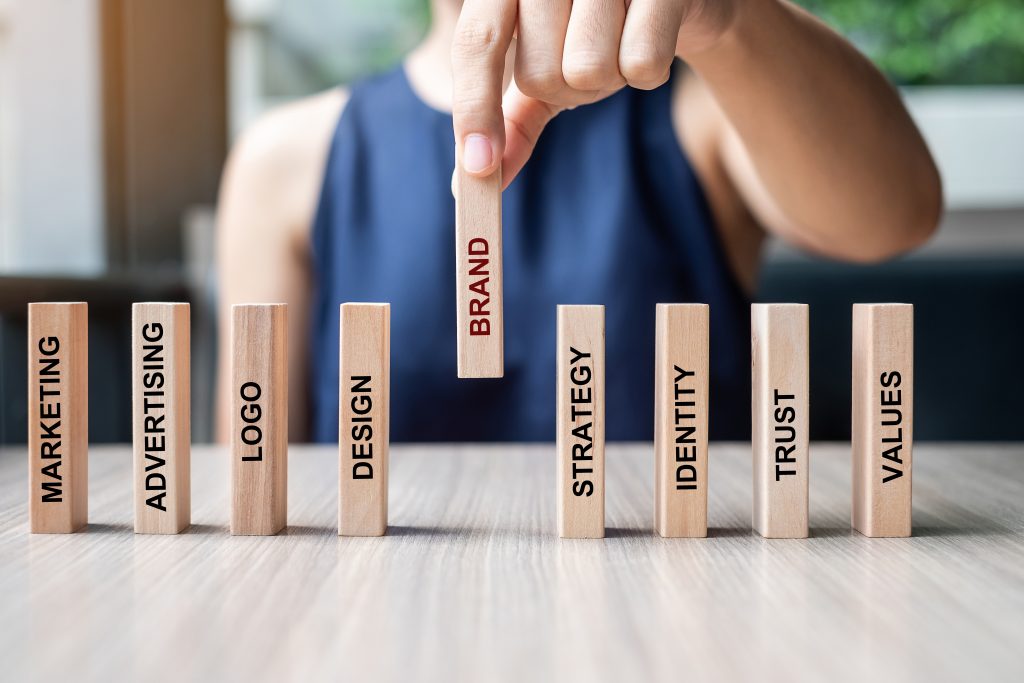 Why Do Businesses Need a Brand Consultancy?
The DIY trend might be booming in today's world. YouTube videos might tell you how to write your own book in 10 days, and IKEA might have convinced people that making and setting up their own furniture is exciting. But, as a business owner, do you think that the idea of 'creating your own Brand' is a smart business move?
A brand consultant is necessary for a business to understand exactly how to position itself amidst its competition. Branding requires multiple factors to be juggled and monitored; the online presence of a business, the communication language of the brand, the identity of the brand regarding its advertising, and the overall look and feel of the business in the eyes of all its stakeholders. A brand consultancy provides the required expertise to get these things done in the most effective ways.
What is a Brand Consultancy?
A brand consultancy usually acts as an extended arm of your business; like a department that dedicatedly works towards establishing how your brand is perceived by the outside world. One can consider a brand consultancy as a super-efficient employee, who is good at content creation, graphic designing, digital marketing, PR, and understanding market trends and customer psychology. They provide end-to-end brand management consulting services to businesses to make them stand out.
10 Reasons Why Businesses Need Brand Consultancy
Having described what a brand consultancy does, here is a list of reasons why businesses, big or small, need to hire a brand consultant or a branding agency as partners:
Reason 1: To give clarity to everyone involved
The main reason why businesses fail is due to lack of a proper direction. Not every employee or affiliate can share the vision of the business owner or management, without being properly guided. The first and foremost thing that a brand consultant does is streamline the brand's vision strategically, in a language that everyone understands. Once people know where the focus lies, everything else falls in place.
Reason 2: To ensure your Marketing spend is worth every penny
A brand consultant's primary role is to give you the best returns on your marketing budget. They guide you the best ad platforms to invest and the pitfalls to avoid. They get you more ROI on every spend. They monitor where your money is spent and how your company's marketing is performing. And also, they provide you with the latest tools and expertise on different platforms.
Reason 3: To get in more customers
It's no secret that the more you brand your business, the more you convert potential clients. But going a step further, branding agencies help you find new avenues from where you can connect with more customers. They also help you to come up with interesting ways to keep your existing customers engaged and to stay connected with your brand.
Reason 4: To experience endless creativity
Brand consultancies are a team of chosen, experienced creators who are dedicatedly working to come up with ingenious ideas and creative ways to engage your audience. They brainstorm to come up with different branding ideas. They are trained to think outside the box and to develop concepts that get noticed. So, when you hire a brand consulting firm, you ensure that your business will never run out of creative ideas.
Reason 5: To ensure all compliances are in place
Trademark registrations, copyright infringement, plagiarism of ideas, adherence to govt. policies, industry norms and rules, etc. are just a few on the list of what a business must ensure to avoid legal and operational hassles. As a business owner, some of these points may be overlooked, maybe due to lack of information or not having the right resources. A brand consultant, along with his/her experience, brings in this expertise so that you don't have to worry about it.
Reason 6: To adapt to regional consumer mentality
A brand consultancy is updated with the latest market trends. They are well-aware of what works and what doesn't, in a highly competitive market. For example, a brand consultancy in India is better-suited to guide as to what works in the Indian market for a particular product or service. A brand consultant in India, who has worked with multiple Indian brands is able to pin-point how Indian customers might respond to a brand's advertising.
Reason 7: To stay updated with the latest tools and resources
Technologies keep changing, trends keep changing, new platforms keep emerging. As a business, it might become overwhelming to keep up with these changing trends, not to mention the challenge of finding an expert and the cost of operations involved. A brand management consulting firm does this for you and adapts to the trends, while ensuring that the advertising and marketing results of your business doesn't alter its course.
Reason 8: To inspire your company's work culture
Internal branding of a company is as important as its external branding. A brand consulting firm helps you train your employees, right from their mannerisms while interacting with your customers, their presentation, their psychology and motivation while working in the office, and lots more. They help you set up processes and create a work environment where the productivity of your workforce is at its maximum.
Reason 9: To reduce risks of getting run over by competition
One of the primary job-roles of a brand consultant is to make sure that your business stays ahead of your competitors. They help you reach potential clients before your competitors can reach them. They help you keep track of what kind of marketing is being done by other companies in your domain. They help you stay alert of any market disruptors that may be a threat for your business growth.
Reason 10: To help your marketing strategies to succeed
In the end, a brand consultancy works in tandem with your internal marketing team and your management to achieve a common goal – to help your business succeed. To do this, they ensure that your marketing strategies are in place, your advertising operations are properly executed, market risks are mitigated and that expected results are achieved. And who wouldn't like that, right?
Hire the Best Brand Consultancy in Pune, India
If you feel that your business is in need of a capable brand consulting firm in India, you can always connect with us at MAD Designs. Over the years, we have helped many start-ups to grow big, as well as partnered with big MNCs in their global expansion. And we would be delighted to work with you to help you achieve your business goals.
To get started, simply connect with us at info@maddesigns.in or call us on +91 86982 51984.